Re: [unicode] Re: vertical writing mode of modern Yi?
From: suzuki toshiya <mpsuzuki_at_hiroshima-u.ac.jp>
Date: Tue, 01 May 2012 11:48:38 +0900
> I wouldn't expect to see vertical modern standard Yi text in modern
> publications, other than perhaps newspapers.

I got a scanned image of Liangshan Ribao ($BNC;3F|Js(B), dated 2002/Mar/9,
the vertical text is laid out without glyph rotation.

Regards,
mpsuzuki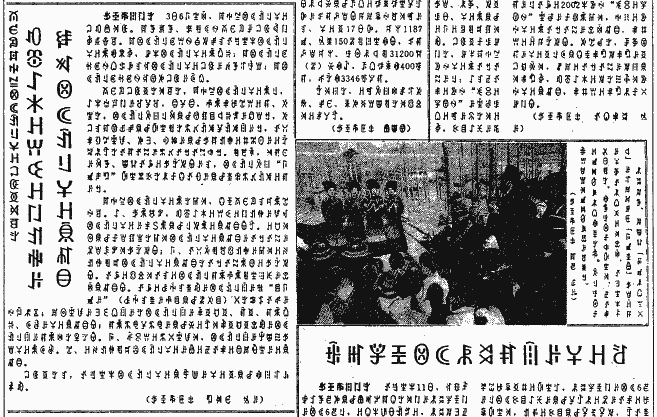 Received on Mon Apr 30 2012 - 21:53:28 CDT
This archive was generated by hypermail 2.2.0 : Mon Apr 30 2012 - 21:53:38 CDT