From: Tex Texin <textexin_at_xencraft.com>
Date: Sat, 24 Oct 2015 18:20:32 -0700
I am quite saddened to read this. Michael had amazing strength and courage in dealing with his physical challenges. He was also very honest and frank in speaking on nearly any subject, even when he was discussing topics about his sponsors or employers. This may have worked against him at times, but was very much appreciated by his audience, even moreso because the technical details were quite accurate and insightful. He provided a tremendous library of information regarding internationalization, often in subject areas that were not addressed elsewhere- Visual Basic, keyboard support, Microsoft internationalization libraries, and some southeast Asian languages. For many other internationalization topics he offered education that was comprehensible in a humorous and often personalized manner.

Michael will be missed not only for his wealth of knowledge and experience, but for his frankness and comeraderie.

I am not sure if the list will let the image through but I attached a picture of Michael at IUC31.

tex

-----Original Message-----
From: Unicode [mailto:unicode-bounces_at_unicode.org] On Behalf Of Doug Ewell
Sent: Saturday, October 24, 2015 3:58 PM
To: unicode_at_unicode.org
Subject: A Bulldog moves on

I wish this day had never come.

http://obits.dignitymemorial.com/dignity-memorial/obituary.aspx?n=Michael-Kaplan&lc=4246&pid=176192738&uuid=ec6b8cda-c4b1-4b5f-9422-925b1e09a03a


--
Doug Ewell | http://ewellic.org | Thornton, CO 🇺🇸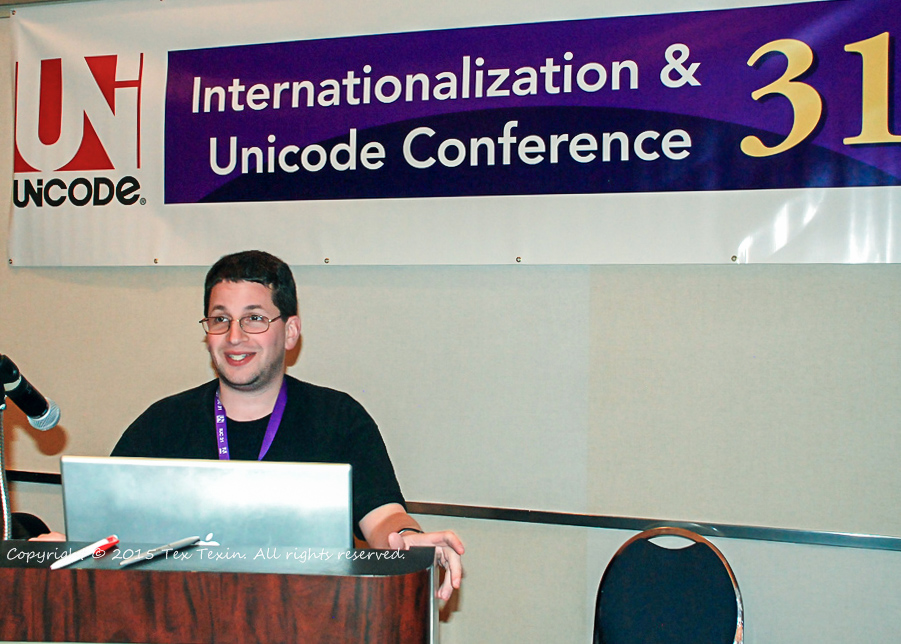 Received on Sat Oct 24 2015 - 21:03:46 CDT