Re: Arabic aleph representation of glyphs
From: Raymond Mercier (rm459@cam.ac.uk)
Date: Sun Mar 07 2010 - 10:33:35 CST
Next message:
Behnam: "Re: Arabic aleph representation of glyphs"
---
Julian Bradfield:

> When I look at the page, using Firefox 3 on OpenSuse 11, I see
> letterforms that appear to match those in the table in Daniels and
> Bright.
> The font's awful (I've made no attempt to install any specific Arabic
> support, as I don't read Arabic), but the shapes appear to be correct.
>
> Screenshot at http://homepages.inf.ed.ac.uk/jcb/a.gif
> tell me if I'm wrong!

Now when I install Firefox 3 on Windows the display also fails. So it's also
necessary to work on OpenSuse ! I never thought it would come to that.

Raymond Mercier

---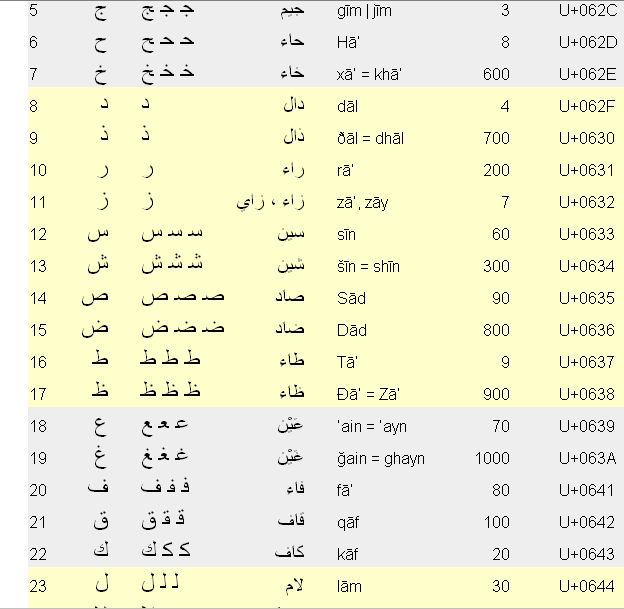 ---
---
This archive was generated by hypermail 2.1.5 : Sun Mar 07 2010 - 10:37:38 CST