i with macron over an e - Do U+0365 and U+2071 lose their dot when accented like U+0069?
From: Karl Pentzlin (karl-pentzlin@acssoft.de)
Date: Fri Feb 22 2008 - 17:45:40 CST
Next message:
Karl Pentzlin: "How diacritics below a modifier letter should behave?"
---
On p.228 of the printed TUS 5.0 is stated:
"Diacritics on i and j. A dotted (normal) i or j followed by a
nonspacing mark above loses the dot in rendering."

As this paragraph does not explicitly refer to
U+0069 LATIN SMALL LETTER I
is the conclusion correct that it applies to all Latin small i`s,
especially to
U+0365 COMBINING LATIN SMALL LETTER I
U+2071 SUPERSCRIPT LATIN SMALL LETTER I

In other words, is it correct to encode the entity marked in red in
the attached scan (showing a dotless i with macron over an e) as
U+0065 U+0365 U+0304?

Or, if such things should be representable in Unicode, is there
a COMBINING LATIN SMALL LETTER DOTLESS I to be proposed?

(The scan is from:
Hotzenköcherle, Rudolf
Einführung in den Sprachatlas der Deutschen Schweiz
Einführungsband A
Bern 1962, p.53)

- Karl Pentzlin


---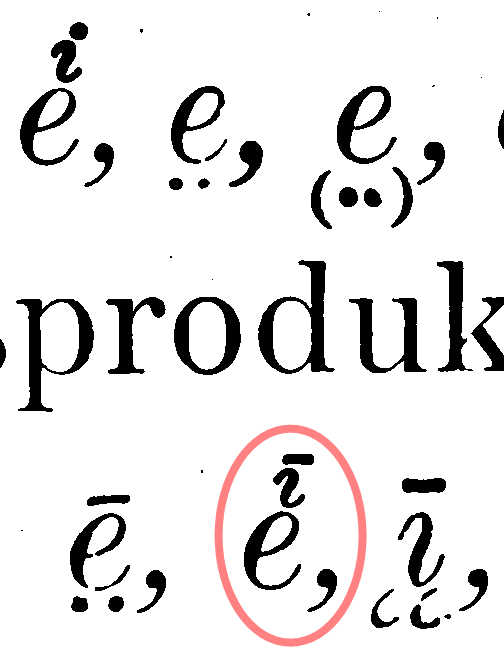 ---
---
This archive was generated by hypermail 2.1.5 : Fri Feb 22 2008 - 17:49:47 CST